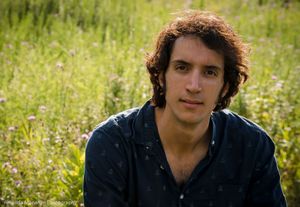 SHANE SCARAZZINI: Lead Vocals, Lead Guitar

ORIGINALLY HAILING FROM THE SCENIC HUDSON VALLEY, NY, SHANE SCARAZZINI CUT HIS TEETH AS A NATIONAL TOURING GUITARIST BASED OUT OF NASHVILLE. STRAIGHT OUT OF HIGH SCHOOL, HE HIT THE ROAD WITH A VARIETY OF COUNTRY, ROCK, AND BLUES GROUPS THAT BEGAN TO SCULPT HIS SOUND BY OSMOSIS. DECIDING TO MOVE FROM THE SIDE OF THE STAGE TO THE FRONT, SHANE FOUNDED "EIGHTFINGERS" AND NEVER LOOKED BACK.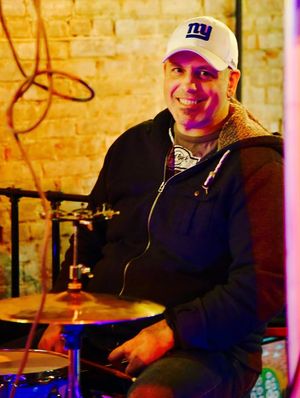 DON HOLOCHER:
Drums, Vocals
Veteran drummer, Don Holocher, originally hails from Queens, New York. As a child, the incredibly expansive music scenes from New York City to Virginia Beach exposed him to live encounters with giants such as Queen, Humble Pie, Freddie King, Albert King, and even a personal meeting with John Mayall, of John Mayall and The Bluesbreakers. Thus began an eclectic musical journey for Don, beginning in the vein of non-commercial classic rock, and transcending over the years through blues, rock, grunge, and beyond. His early drumming influences include Simon Kirke, Ginger Baker, Phil Ehart, and Ian Paice, to name a few.

At age 12, Don sustained an injury that amputated two fingers on one of his hands. He quickly developed his own unique technique to adapt and continue drumming, and did not waste any time doing so - he even got back on the drums while still in a cast!

In 2001, Don produced an album titled "Two Roads" by Obstacle Illusion, and played drums on every track. The album was released on Broken Records.

Don Holocher is a family man, and took 20 years off of the concert circuit to raise his family. Now he is back on the scene and better than ever, with an amazing arsenal of experience and influences to back him up.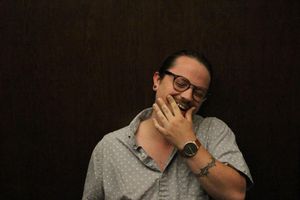 LUCAS CARILLO: 
Bass, Vocals, Engineer